Organic Molecular Spirits
Crafted in Cambridge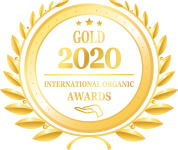 Free shipping on 3+ bottle orders
About Linden Leaf
Founded by three Cambridge scientists and engineers who share a passion for food and drink, Linden Leaf Botanicals makes organic spirits and essences which are crafted and tuned at the molecular level.

We find amazing new taste experiences by bringing together the traditional craft of distillation with state-of-the-art technology. Painstaking research allows us to tune the extraction process at the molecular level so that we pull exactly the scents and flavors we want from each ingredient.

We are all strong believers in minimising our footprint, promoting ecological balance, and conserving biodiversity. We are proud to be one of very few organic gin producers and maximising sustainability is a constant goal.
Learn More